06/24/2021 - 06/26/2021
36 Church Street, Middletown NJ 07748
Benefit Event
WEISSFEST 2021
UPDATE: SATURDAY EVENING'S PERFORMANCES HAVE MOVED INDOORS…
A special three-day weekend of events celebrating renowned Rock 'n Roll Photographer Mark "WEISSGUY" Weiss' birthday and his 40+ years as a Rock 'n Roll photographer.
Check out his gallery exhibit, The Decade that Rocked, on view at the MAC now through August 15.
June 24th Opening Reception
Thursday, June 24th 7:00 – 9:00 pm
Spend an evening with Rock 'n Roll Photographer Mark Weiss at the Opening Reception of his MAC exhibit "The Decade that Rocked", featuring his one-of-a-kind photos and artwork that celebrate the music icons of the 1980s and his personal stories of life with the legends. Tickets are required to attend the Opening Reception and all proceeds benefit the Middletown Arts Center.
A Tribute to Janis Joplin featuring Cat Manning (acoustic set)
Friday, June 25th – Free Outdoor Concert
An unbelievable collection of music from the 80s with a variety of 45-minute performances on the MAC's outdoor stage including a very special appearance by the legendary drummer, Carmine Appice (Vanilla Fudge, Rod Stewart, Ozzy Osbourne, King Kobra, Blue Murder, and the list goes on) along with Bumblefoot and Jerry Gaskill from Kings X. Hosted by The WRAT 95.9 DJ personality Tom Hanley. Bring your own lawn chair. FREE to attend!
5:30 – 6:15 pm: Kodiak
Performing their own original songs and Van Halen covers
6:45 – 7:45 pm: Keith Roth
The SIRIUS XM and Electric Ballroom DJ performs with his band Frankenstein 3000, with special guest Jerry Gaskill from Kings X and members from City Asylum, Moroccan Sheepherders, and Fuzz the World. Performing music from the decade including The Ramones, David Bowie, Alice Cooper, MC5, The Stooges, Velvet Underground, and more.
8:15 – 9:00 pm: JUST SABBATH
A tribute to Black Sabbath.
Saturday, June 26th – Free Outdoor Concert
The fun continues with more great musical performances saluting the 80s. Bring your own lawn chair. FREE to attend!
5:30 – 6:15 pm: Gemstone
Original songs and 80s covers
6:30 – 7:30 pm: Sixx Seconds to Mars
A Tribute Band to Motley Crue
8:00 – 9:00 pm: Little Ozzy
A Tribute Band to Ozzy Osbourne
ABOUT MARK WEISS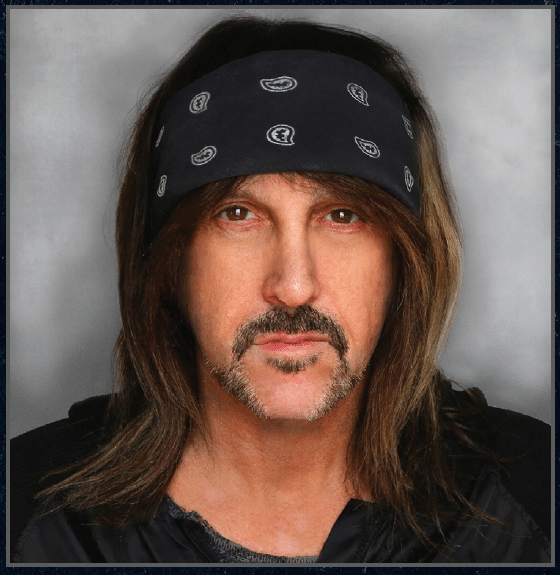 Mark "Weissguy" Weiss is a world-renowned photographer who has traveled the globe photographing legends from Van Halen, Ozzy Osbourne, Aerosmith, and Mötley Crüe to Metallica, Guns N' Roses, Jon Bon Jovi, and KISS. Weiss's iconic images capture the artists onstage, backstage, and behind the scenes. He visually documented historic events including the US Festival, Live Aid, the Moscow Music Peace Festival, and the PMRC hearings in Washington, DC. His photographs have been published in thousands of magazines worldwide, and he is responsible for two of the era's defining album covers, Jon Bon Jovi's Slippery When Wet and Twisted Sister's Stay Hungry. His inimitable photographs helped craft the visual imagery of rock and metal in the 1980s.
Weiss currently donates a portion of proceeds from his CHARITYBUZZ auction sales of signed photography to the MAC. Go to CHARITYBUZZ and bid now!