DONATE

It's not too late to support #GivingTuesday!
The Middletown Arts Center is proud to serve our community with outstanding arts experiences that enrich the lives of all. From our exciting theatrical performances to our educational programs presented by our beloved instructors, and a plethora of offerings in-between, the MAC continues to provide meaningful and accessible programs that make a difference. When you give to Middletown Arts Center this Giving Tuesday, you'll be helping us meet critical operational needs both today and tomorrow that allow us to do what we do best. Your support allows us to continue our mission of celebrating and promoting the arts while enriching the community through arts programming, education, entertainment, and cultural connection for individuals of all ages and abilities.
---
In Memory of Noah
Noah Peters Children's Scholarship Fund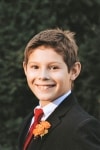 Eleven year-old Noah Peters liked to be creative and especially enjoyed the time he spent at the Middletown Arts Center in Doodle Dude's classes and camps. At the request of the Peters Family, a Children's Scholarship Fund has been created in his name.